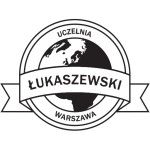 ---
International Relations, Hospitality and Tourism, Business, Marketing, Logistics and Cybersecurity.
English

Language of instructions
Therefore, management understood as a field of study: develops intellectual efficiency and personal competences, teaches team work and team work, enables planning and career development with activities for the organization, broadens the horizons of thinking, gives the opportunity to "migrate" to any other profession - both in the humanities and social sciences, teaches how to define goals, identify needs and resources necessary to achieve them, it teaches how to communicate, negotiate and persuade effectively. WHY MANAGEMENT IN WSZP? an original combination of management science with other areas of social and humanistic knowledge, conducting scientific and research activities, sponsored and commercial, participation in the process of educating outstanding educators and scientists who combine theoretical knowledge with the practice of socio-economic life,
Required documents for admission
When applying for admission to Łukaszewski University formerly the Higher School of Personnel Management in Warsaw in Poland you should prepare all required documents. Request a list of necessary documents directly from a university, as it may vary for different countries. Using our live chat, you can also ask for sample documents.
Contacts
Łukaszewski University formerly the Higher School of Personnel Management in Warsaw
Ludwika Hirszfelda 11
Warsaw 02-775
Poland

Similar programs in other universities