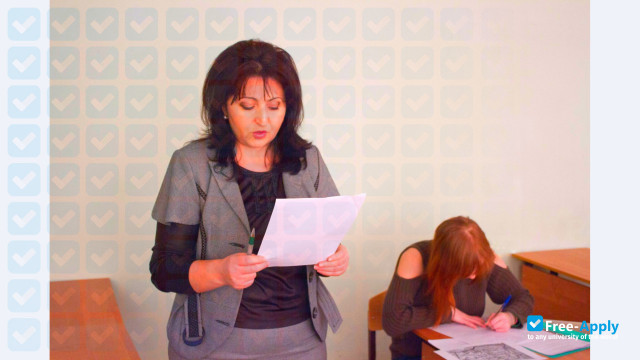 Specialized university
Modern campus
Many years of training experience
Federal State Budget Educational Institution of Higher Education "Vologda State Milk Academy named after N.V. Vereshchagin "was founded on June 3, 1911 by the Decree of Emperor Nicholas II as" Vologda Milk Farm Institute ". The status of "academy" and the name of Nikolai Vasilyevich Vereshchagin, the university deserved and received in 1995. Vologda State Agricultural Academy is one of the founders of the development of the system of agrarian higher education and agricultural science, especially in complex issues of technology for obtaining and industrial processing of milk. The Academy has become the site of many new areas of scientific research and training. The scientific schools of Vologda State Medical Academy have international recognition. The Academy always strives to offer effective scientific and educational answers to the new needs of the time. The multifaceted interaction of the Academy with the branches of the agro-industrial complex, the forestry complex, as well as with various state and public structures for the social development of the region is traditional. The Academy conducts systematic work on creating additional sources of its activities, is one of the centers of integration of the educational, scientific and cultural life of the region
Education programs
Agriculture

Russian

Language of instructions

$354

Fee for international students

$354

Fee for domestic students
Russian

Language of instructions

$354

Fee for international students

$354

Fee for domestic students
Russian

Language of instructions

$354

Fee for international students

$354

Fee for domestic students
Russian

Language of instructions

$354

Fee for international students

$354

Fee for domestic students
Russian

Language of instructions

$354

Fee for international students

$354

Fee for domestic students
How to apply to the university
Complete admissions tasks
To apply to Vologda State Dairy Academy follow these steps. To get more information about the university and the admissions process, you can use the live chat to contact a university representative.
Required documents for admission
When applying for admission to Vologda State Dairy Academy in Russia you should prepare all required documents. Request a list of necessary documents directly from a university, as it may vary for different countries. Using our live chat, you can also ask for sample documents.
Health and Life Insurance

Passport

Online Application form

Family Details

Proof of fee payment

Application fee

Resume/CV (graduate, postgraduate)

Medical Certificate

Declaration for financial support

Motivation Letter

Research proposal outline (MA, PhD)

HIV-test Certificate

Photographs

Student visa
Why people choose this university
Specialized university
Modern campus
Many years of training experience
Contacts
Vologda State Dairy Academy
st. Shmidt, 2
Vologda 160555
Russia

Free Apply is not responsible for the content of this page. Through the Site, Free Apply provides an online catalog which you can use to find different types of educational institutions. It's possible for a new university to be registered by any user, however only verified university representatives will be able to manage, reply in chat and make changes to a university page. Once the University registers its official representative, it has the right to block access for others to edit the information. Further control over the content will be carried out by the representative of the University. Registration with the Free-Apply.com catalog is free.
Other Universities on Free-Apply.com