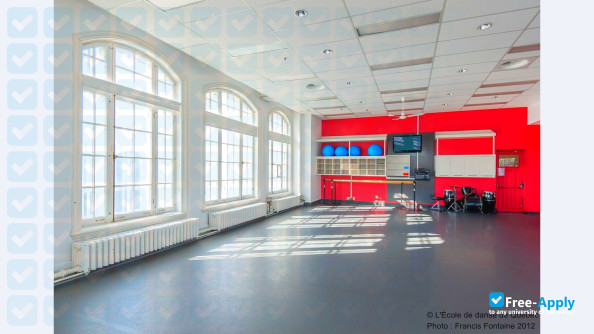 Many years of training experience
Specialized university
High-quality education
Since its inception, L'École de danse de Québec has established itself as the benchmark in dance education in Québec City. Recognized for the quality of its teaching, the School has a ministerial mandate to offer vocational training specialized in contemporary dance . It is the only one of the three Quebec high schools established outside the metropolis to offer this program. Focused above all on the student, he wants to be rich in pedagogical approaches and creative processes, both varied and actual. Sanctioned by the Cégep de Sainte-Foy , it is intended for passionate and committed dancers aiming at the career of performer. The Québec City Dance School also offers elementary and secondary school students the opportunity to integrate the Concentration Danse and Danse-Études programs in order to enrich themselves with an artistic practice in a professional context. Strongly implanted in its milieu, the institution is distinguished by the great competence of its faculty, the dynamic synergy with professionals of the dance and its contribution to the cultural life of Quebec.
Education programs
Arts

English

Language of instructions

$8,886

Fee for international students

$8,886

Fee for domestic students
How to apply to the university
Complete admissions tasks
To apply to L'École de danse de Québec follow these steps. To get more information about the university and the admissions process, you can use the live chat to contact a university representative.
Required documents for admission
When applying for admission to L'École de danse de Québec in Canada you should prepare all required documents. Request a list of necessary documents directly from a university, as it may vary for different countries. Using our live chat, you can also ask for sample documents.
Letters of reccomendation (MA, PhD)

Resume/CV (graduate, postgraduate)

Student visa

IELTS Certificate

Application fee

TOEFL Certificate

Proof of fee payment

Passport

Online Application form

Photographs

Health and Life Insurance
Why people choose this university
Many years of training experience
Specialized university
High-quality education
Contacts
L'École de danse de Québec
310, boulevard Langelier, bureau 214
Quebec G1K 5N3
Canada

Free Apply is not responsible for the content of this page. Through the Site, Free Apply provides an online catalog which you can use to find different types of educational institutions. It's possible for a new university to be registered by any user, however only verified university representatives will be able to manage, reply in chat and make changes to a university page. Once the University registers its official representative, it has the right to block access for others to edit the information. Further control over the content will be carried out by the representative of the University. Registration with the Free-Apply.com catalog is free.
Other Universities on Free-Apply.com