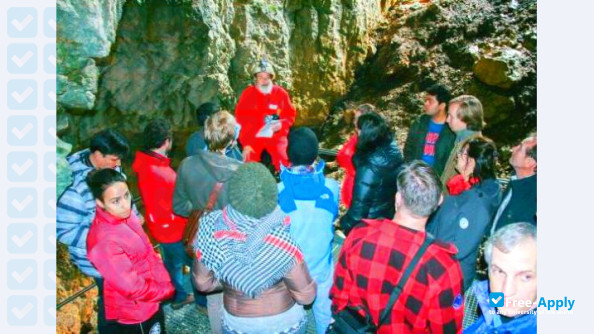 Many years of training experience
Professional teaching staff
Specialized university
The International Max Planck Research School for Astronomy and Cosmic Physics at the University of Heidelberg (IMPRS-HD) is a collaborative effort between the Max Planck Society and the University of Heidelberg. Founded 1385 the University of Heidelberg is the oldest university of present-day Germany. 15 % of Heidelberg's 27,000 students come from outside Germany, over 2,400 of them from Europe and 890 from Asia (in total from 128 countries). Regularly ranked as one of the best German universities, Heidelberg University successfully brings together old tradition and modern conceptions. Heidelberg University hosts part the world-famous university library, the Bibliotheca Palatina, which is a priceless collection of books compiled over a period of many centuries. Most of the library, was carried to the Vatican during the Thirty Years' War. However, the University still owns a rich treasure of invaluable incunabula and manuscripts, the most famous among them being the Codex Manesse manuscript collection, the finest and most comprehensive collection of Middle High German lyric poetry in existence. The greatest impact of Heidelberg University outside Germany itself was probably its contributions to the natural sciences and medical research. Bunsen, Helmholtz and Kirchhoff made Heidelberg into a major centre of scientific research in Germany and these names have lost none of their relevance for modern-day student generations the world over. Helmholtz investigated the mechanics of sight and sound while Kirchhoff and Bunsen discovered spectral analysis. Czerny's "Institute of Experimental Cancer Research" established the great tradition of groundbreaking cancer research that Heidelberg still stands for today. And still, the immense scope of top-level innovative research being done in Heidelberg's various medical departments is world-famous. It might be mentioned that over the years, the natural sciences at the University of Heidelberg contributed eight Nobel prize winners. The various divisions of the humanities and the natural sciences that grew out of the 19th century Philosophical Faculty almost all have a superb reputation. Indeed it is no exaggeration to say that the level of achievement across the entire range of classical university disciplines represented here could hardly be higher. Today, the Faculty of Physics and Astronomy of the University of Heidelberg is the largest in Germany concerning the number of graduates per year.
Education programs
Physics

German

Language of instructions

$1,000

Fee for international students

$1,000

Fee for domestic students
How to apply to the university
Complete admissions tasks
To apply to International Max Planck Research School for Astronomy and Cosmic Physics at the University of Heide follow these steps. To get more information about the university and the admissions process, you can use the live chat to contact a university representative.
Required documents for admission
When applying for admission to International Max Planck Research School for Astronomy and Cosmic Physics at the University of Heide in Germany you should prepare all required documents. Request a list of necessary documents directly from a university, as it may vary for different countries. Using our live chat, you can also ask for sample documents.
Passport

Online Application form

Motivation Letter

TOEFL Certificate

Declaration for financial support

Application fee

Health and Life Insurance

Research proposal outline (MA, PhD)

Supervisor Agreement Form (PhD)

IELTS Certificate

Proof of fee payment

Photographs

Student visa

Local Language Certificate
Why people choose this university
Many years of training experience
Professional teaching staff
Specialized university
Contacts
International Max Planck Research School for Astronomy and Cosmic Physics at the University of Heide
Königstuhl 17
Heidelberg 69117
Germany

Free Apply is not responsible for the content of this page. Through the Site, Free Apply provides an online catalog which you can use to find different types of educational institutions. It's possible for a new university to be registered by any user, however only verified university representatives will be able to manage, reply in chat and make changes to a university page. Once the University registers its official representative, it has the right to block access for others to edit the information. Further control over the content will be carried out by the representative of the University. Registration with the Free-Apply.com catalog is free.
Other Universities on Free-Apply.com