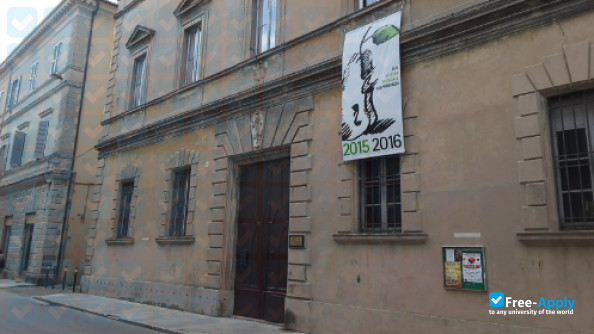 High-quality education
Cooperation with prospective employers
International exchange programs
CIDIM - Comitato Nazionale Italiano Musica, was founded as CIDIM - Centro Italiano di Iniziativa Musicale on 7 November 1978 by thirty-three music institutions at a time when extensive changes were being made in the legislation relative to musical activities. It should be remembered in this connection that in post-war Italy the relationship between musician and music institution had been ruled to be of the subordinate employment type; under this provision, Law no. 8 of 8 January 1979 (modifications and integrations to Law no. 800 of 14 August 1967 regarding the employment of artistic and technical personnel) automatically banned any intermediary services between employers and employees, thereby hindering the work of artist management agencies and leading to inestimable damages for Italian music institutions. As a result, some leading Italian music operators and agents – including Sylvano Bussotti, Carla Degano, Patrizia Garrasi, Francesco Siciliani and other music institution administrators – decided to accept the invitation of Francesco Agnello and constitute an association whose purpose would be to provide coordination of the members' activities as well as to collect and circulate documentation on national and international music events.
Education programs
Arts

Italian

Language of instructions

$2,345

Fee for international students

$2,345

Fee for domestic students
How to apply to the university
Complete admissions tasks
To apply to Istituto Musicale Giovanni Battista Pergolesi Ancona follow these steps. To get more information about the university and the admissions process, you can use the live chat to contact a university representative.
Required documents for admission
When applying for admission to Istituto Musicale Giovanni Battista Pergolesi Ancona in Italy you should prepare all required documents. Request a list of necessary documents directly from a university, as it may vary for different countries. Using our live chat, you can also ask for sample documents.
Application fee

Photographs

Online Application form

Declaration for financial support

Passport

Family Details

Proof of fee payment

Student visa

Local Language Certificate

Health and Life Insurance
Why people choose this university
High-quality education
Cooperation with prospective employers
International exchange programs
Contacts
Istituto Musicale Giovanni Battista Pergolesi Ancona
Via Alessandro Zappata, 1
Ancona 60121
Italy

Free Apply is not responsible for the content of this page. Through the Site, Free Apply provides an online catalog which you can use to find different types of educational institutions. It's possible for a new university to be registered by any user, however only verified university representatives will be able to manage, reply in chat and make changes to a university page. Once the University registers its official representative, it has the right to block access for others to edit the information. Further control over the content will be carried out by the representative of the University. Registration with the Free-Apply.com catalog is free.
Other Universities on Free-Apply.com