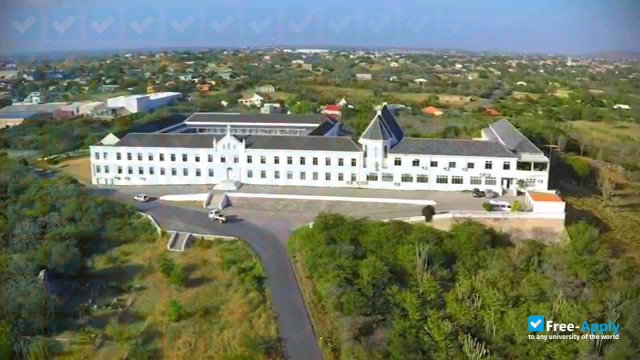 High-quality education
A popular university
Practicing teaching staff
Originally St. Martinus College, a Catholic girls' school, the university was transformed into its current role as a medical school by a John Daryanani-led group at the request of the local Roman Catholic Church, and established as St. Martinus University on May 22, 2000. In October 2005, Daryanani said the school had half the number of students it needed to break even, and in October 2007, Banco de Caribe announced an auction of the university property. Education of students never halted and the auction never actually manifested. In 2010, SMU came under the administration of Priyamvada Sharma, who currently serves as the university's managing director. The MD program at St. Martinus University consists of four 20-week semesters of basic sciences that are completed at the university's Curaçao campus, and 72 weeks of clinical clerkships that are completed at affiliated hospitals in the United States. St. Martinus also offers a one year pre-medical program for high school graduates who have not completed the necessary prerequisites for the MD program. Upon successful completion of the pre-med program, students are accepted into the MD program. During interim periods, SMUFOM offers remediation programs as well as an in-house board review program
Education programs
Medicine

Dutch

Language of instructions

$10,800

Fee for international students

$10,800

Fee for domestic students
How to apply to the university
Complete admissions tasks
To apply to St. Martinus University Faculty of Medicine follow these steps. To get more information about the university and the admissions process, you can use the live chat to contact a university representative.
Required documents for admission
When applying for admission to St. Martinus University Faculty of Medicine in Curacao you should prepare all required documents. Request a list of necessary documents directly from a university, as it may vary for different countries. Using our live chat, you can also ask for sample documents.
Local Language Certificate

Research proposal outline (MA, PhD)

Declaration for financial support

Letters of reccomendation (for undergraduate)

Photographs

Passport

Application fee

Student visa

Online Application form

Proof of fee payment

Health and Life Insurance

Letters of reccomendation (MA, PhD)
Why people choose this university
High-quality education
A popular university
Practicing teaching staff
Contacts
St. Martinus University Faculty of Medicine
Kaya Fraternan di Skerpene # 1, Scherpenheuvel, Willemstad, Curaçao
Willemstad
Curacao

Free Apply is not responsible for the content of this page. Through the Site, Free Apply provides an online catalog which you can use to find different types of educational institutions. It's possible for a new university to be registered by any user, however only verified university representatives will be able to manage, reply in chat and make changes to a university page. Once the University registers its official representative, it has the right to block access for others to edit the information. Further control over the content will be carried out by the representative of the University. Registration with the Free-Apply.com catalog is free.