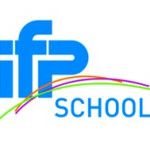 National School of Petroleum and Engines
---
Francia, Rueil-Malmaison

Founded in 1954

ID 1025000082
Our services are free of charge. Free Apply does not in any way own, manage, operate or control this university.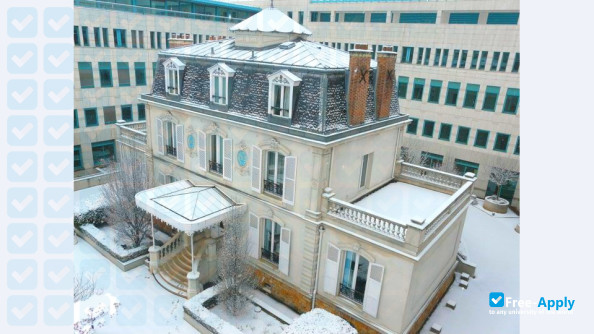 Un ambiente de aprendizaje cómodo
Universidad especializada
Muchos años de experiencia de entrenamiento
IFP School provides students and young professionals from across the world with Master's or Doctoral level training in the fields of energy (oil, gas, petrochemicals, powertrains, new energy technologies) meeting industry's needs and society's demands, particularly in terms of innovation and sustainable development. The school prepares its students to be key players in the energy transition of the 21st century and ensures their professional success by providing cross-cutting professional training and offering strong international exposure, by leveraging its strong industrial footing and IFPEN's scientific environment. IFP School is the usual name for the Ecole Nationale Supérieure du Pétrole et des Moteurs. It is a public institution created by decree of 13 October 1954 and placed under the authority of the Ministry of the Environment, Energy and Marine Affairs.
Programas de educación
Transportación

Francés

Lengua de las instrucciones

Tiempo completo

Modo de estudio

40 US$

Tasa para estudiantes internacionales

40 US$

Tasa para estudiantes nacionales
How to apply to the university
Complete admissions tasks
To apply to National School of Petroleum and Engines follow these steps. To get more information about the university and the admissions process, you can use the live chat to contact a university representative.
Required documents for admission
When applying for admission to National School of Petroleum and Engines in Francia you should prepare all required documents. Request a list of necessary documents directly from a university, as it may vary for different countries. Using our live chat, you can also ask for sample documents.
Resume/CV (graduate, postgraduate)

Health and Life Insurance

Student visa

Passport

Local Language Certificate

Photographs

Declaration for financial support

Online Application form

Research proposal outline (MA, PhD)

Supervisor Agreement Form (PhD)

Proof of fee payment

Motivation Letter
Why people choose this university
Un ambiente de aprendizaje cómodo
Universidad especializada
Muchos años de experiencia de entrenamiento
Contacts
National School of Petroleum and Engines
232 Avenue Napoléon Bonaparte
Rueil-Malmaison 92852
Francia

Free Apply is not responsible for the content of this page. Through the Site, Free Apply provides an online catalog which you can use to find different types of educational institutions. It's possible for a new university to be registered by any user, however only verified university representatives will be able to manage, reply in chat and make changes to a university page. Once the University registers its official representative, it has the right to block access for others to edit the information. Further control over the content will be carried out by the representative of the University. Registration with the Free-Apply.com catalog is free.
Other Universities on Free-Apply.com