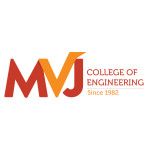 M V J College of Engineering Bangalore
---
India, Bangalore

Founded in 1982

ID 1035600317
Our services are free of charge. Free Apply does not in any way own, manage, operate or control this university.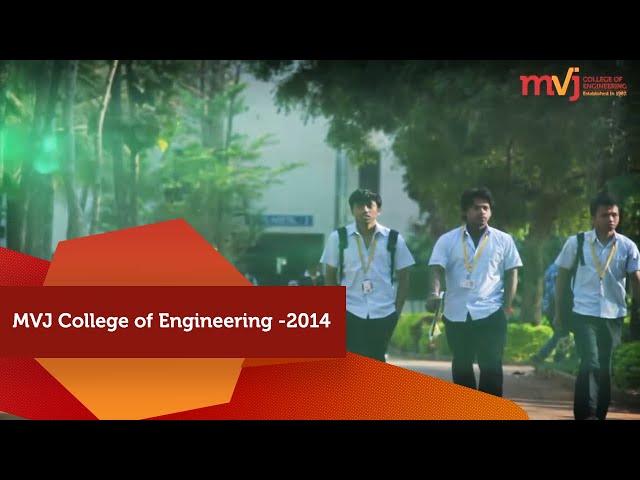 Campus moderno
Tarifas de matrícula atractivas
Educación de alta calidad
4 más beneficios
World Class – education environment A highly qualified faculty driven by passion and dedication. 100% of our faculty either have a post graduate or a doctoral degree. National-level cultural & technology festivals like Swayam & VerTechX ensures a holistic development of students. 15-acre Wi-fi campus with CCTV Surveillance, ATM , Canteen, Medical Center and Internet Café. Over 12,000 sq.ft. of Centres of Excellence - for collaborative research and development work between the college faculty, students and companies. On campus accommodation for both boys & girls with all amenities. Sports & Fitness facilities like cricket/football/basketball fields, indoor sports facilities and a hi-tech gymnasium. A "ragging" free campus with multi-diverse, multicultural student community.
Alojamiento
Accommodation at MVJCE is separate for boys and girls. There are a variety of rooms to choose from, and every effort is made to ensure the comfort and safety of our charges.Other facilities include a vegetarian cafeteria, laundry, an on-campus SBI ATM, round-the-clock security, gym, 24-hour power supply, a dedicated drinking water plant and central bus services. Note that ragging in any form or degree is absolutely not tolerated at MVJCE.
Becas
MVJ College of Engineering provides financial assistance for meritorious students at Graduate and Post graduate levels, to impart technical skills which will ultimately benefit the society. 1st Year Admission Merit 1: Students within 1000 (K-CET rank)/ within 2000 (JEE - Mains/Advanced rank) Merit 2: Students within 5000 (K-CET rank)/ within 6000 (JEE - Mains/Advanced rank) and Students with above 90% aggregate in 10+2 (PUC - Karnataka Board, CBSE, ICSE)-
How to apply to the university
Complete admissions tasks
To apply to M V J College of Engineering Bangalore follow these steps. To get more information about the university and the admissions process, you can use the live chat to contact a university representative.
Required documents for admission
When applying for admission to M V J College of Engineering Bangalore in India you should prepare all required documents. Request a list of necessary documents directly from a university, as it may vary for different countries. Using our live chat, you can also ask for sample documents.
Declaration for financial support

Birth Certificate

Photographs

Application fee

Passport

TOEFL Certificate

Proof of fee payment

Student visa

Medical Certificate

Scanned copy of signature

Online Application form

IELTS Certificate

Health and Life Insurance

Family Details
Why people choose this university
Campus moderno
Tarifas de matrícula atractivas
Educación de alta calidad
Personal docente profesional
Amplia gama de departamentos
Programas de becas
Muchos años de experiencia de entrenamiento
Contacts
M V J College of Engineering Bangalore
Channasandra Main Road,Near ITPB, Whitefield,Kadugodi, Bengaluru, Karnataka 560067
Bangalore
India

Free Apply is not responsible for the content of this page. Through the Site, Free Apply provides an online catalog which you can use to find different types of educational institutions. It's possible for a new university to be registered by any user, however only verified university representatives will be able to manage, reply in chat and make changes to a university page. Once the University registers its official representative, it has the right to block access for others to edit the information. Further control over the content will be carried out by the representative of the University. Registration with the Free-Apply.com catalog is free.
Other Universities on Free-Apply.com