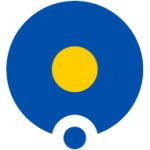 Collegium Medicum in Bydgoszcz of the Nicolaus Copernicus University of Toruń
---
Polonia, Bydgoszcz

Founded in 1984

ID 1061600028

Online hace 2 meses
Our services are free of charge. Free Apply does not in any way own, manage, operate or control this university.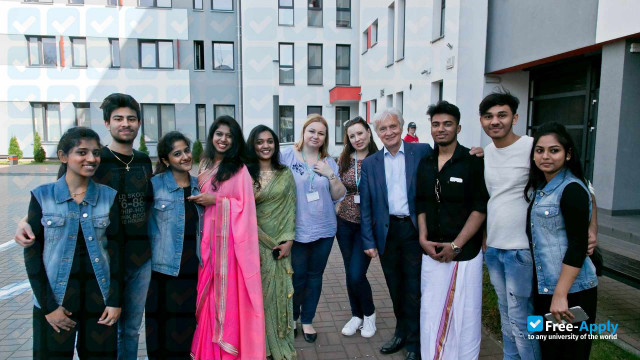 Ubicado en una gran ciudad
Estándares de educación internacional
Cuidar a los estudiantes internacionales
7 más beneficios
Collegium Medicum in Bydgoszcz offers a wide variety of programmes provided by three faculties: Medicine, Pharmacy and Health Sciences. It is the youngest and smallest school of its type in Poland, which constitutes a major advantage - our philosophy rests on an individual-focused approach to teaching and a constant development of the student-teacher partnership. Currently, the university offers 18 Polish-taught and 4 English-taught programmes. Collegium Medicum in Bydgoszcz was established in 1984. Twenty years later, in 2004, the school joined forces with one of the most prestigious multi-profile universities in Poland - the Nicolaus Copernicus University in Toruń. Since then, it has been providing academic education as part of NCU.
Programas de educación
Enfermería

Inglés

Lengua de las instrucciones

Tiempo completo

Modo de estudio

8053 US$

Tasa para estudiantes internacionales

8053 US$

Tasa para estudiantes nacionales
Actitud amistosa hacia los estudiantes internacionales
Collegium Medicum in Bydgoszcz has been providing education in English since 2009. The university is currently providing education to about 270 full-time students from over 20 countries. Higher education received outside of the home country provides students with a unique opportunity for an intercultural exchange of viewpoints, experiences and traditions. Studying in a multicultural environment is undoubtedly an enriching and inspiring experience.
Visado de estudiante
Entry visa for Poland should be obtained by candidates in accordance with applicable regulations in their home country. All newly-admitted international students are required to obtain a document which proves that their stay in Poland is legal (registration of residence). The residence registration procedure depends on the student's citizenship. The procedure can be completed in the Visa Office in Bydgoszcz.
Alojamiento
The university offers rooms in 3 conveniently located and disabled-friendly student houses. Apart from standard room equipment, we provide free Internet access, kitchen facilities, recreation rooms and quiet study areas. Student House No. 3 - dedicated to our English Division students - is one of the most modern and stylish student dormitories in Poland. The facility houses 180 elegant rooms with standard equipment, en suite bathrooms, and fully-fitted kitchens for each pair of rooms.
Becas
All our English-taught programmes are tuition-based. Tuition fees vary depending on the programme. Payments are made per semester (there are 2 semesters in an academic year). The university does not offer scholarships or any other forms of financial assistance to students of these programmes.
How to apply to the university
Complete admissions tasks
To apply to Collegium Medicum in Bydgoszcz of the Nicolaus Copernicus University of Toruń follow these steps. To get more information about the university and the admissions process, you can use the live chat to contact a university representative.
Required documents for admission
When applying for admission to Collegium Medicum in Bydgoszcz of the Nicolaus Copernicus University of Toruń in Polonia you should prepare all required documents. Request a list of necessary documents directly from a university, as it may vary for different countries. Using our live chat, you can also ask for sample documents.
Secondary School Certificate

Confirmation of eligibility to apply to HEI

Passport

Medical Certificate

Online Application form
Why people choose this university
Ubicado en una gran ciudad
Estándares de educación internacional
Cuidar a los estudiantes internacionales
Practicar el personal docente
Programas en demanda
Un ambiente de aprendizaje cómodo
Tarifas de matrícula atractivas
Profesiones altamente pagadas
Los programas incluyen capacitación práctica
Educación de alta calidad
Contacts
Collegium Medicum in Bydgoszcz of the Nicolaus Copernicus University of Toruń
Jagiellońska 13-15
Bydgoszcz 85-067
Polonia

Free Apply is not responsible for the content of this page. Through the Site, Free Apply provides an online catalog which you can use to find different types of educational institutions. It's possible for a new university to be registered by any user, however only verified university representatives will be able to manage, reply in chat and make changes to a university page. Once the University registers its official representative, it has the right to block access for others to edit the information. Further control over the content will be carried out by the representative of the University. Registration with the Free-Apply.com catalog is free.
Other Universities on Free-Apply.com