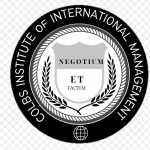 Colbs Institute of International Management
---
Tailandia, Bangkok

Founded in 2020

ID 1076400164
Our services are free of charge. Free Apply does not in any way own, manage, operate or control this university.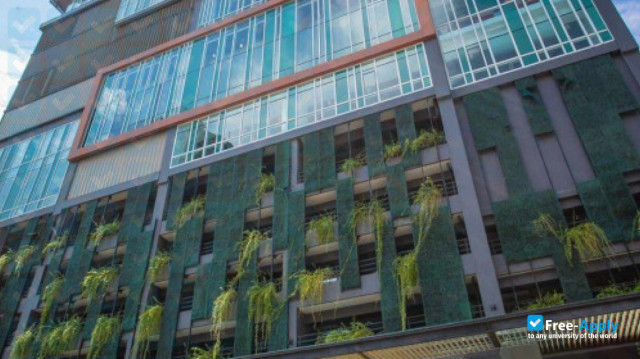 Ubicado en una ciudad prometedora
Universidad especializada
Reconocimiento internacional
6 más beneficios
COLBS INSTITUTE is a private EDUCATIONAL HIGHER EDUCATION COMPANY offering A COMBINATION OF ONLINE STUDY + INTERNATIONAL WORK EXPERIENCE in Business Management and satellite disciplines. Fully accredited in the UK, we are dedicated to our students and their professional achievement. We operate as a US based company which provides international internship placement, and online supervision and training. COLBS MISSION STATEMENT We exists to provide global citizens and students with 1st class British University Degrees studied in a GLOBAL ENVIRONMENT. Our programs are offered in Business Administration and always include international internships at affordable prices and high academic standards. Colbs Institute is fully accredited by NCC Education in the UK (Certificate # CII001/1221) to deliver offcial undergraduate UK qualifications regulated by Ofqual. The Office of Qualifications and Examinations Regulation (Ofqual) regulates qualifications, examinations and assessments in the UK. Colbs Institute is actually in the process of delivering qualifications and credits accredited under the Scottish Qualifications Authority (SQA) leading to the final bachelor year at UK partner universities. (Expected date of completion September 2022)
Programas de educación
Negocio

Inglés

Lengua de las instrucciones

2900 US$

Tasa para estudiantes internacionales

2900 US$

Tasa para estudiantes nacionales
Actitud amistosa hacia los estudiantes internacionales
Our fees are the same for national and international students
Visado de estudiante
Not needed for educational purposes
Alojamiento
On student responsibility
Más información
Students can only proceed with education or with education + internship
How to apply to the university
Complete admissions tasks
To apply to Colbs Institute of International Management follow these steps. To get more information about the university and the admissions process, you can use the live chat to contact a university representative.
Required documents for admission
When applying for admission to Colbs Institute of International Management in Tailandia you should prepare all required documents. Request a list of necessary documents directly from a university, as it may vary for different countries. Using our live chat, you can also ask for sample documents.
IELTS, TOEFL or alternative test

High School Dip

High School Transcripts
Why people choose this university
Ubicado en una ciudad prometedora
Universidad especializada
Reconocimiento internacional
País desarrollado económicamente
Programas de capacitación avanzada
Profesiones altamente pagadas
Personal docente profesional
Ubicado en la capital
Ubicado cerca de la capital
Free Apply is not responsible for the content of this page. Through the Site, Free Apply provides an online catalog which you can use to find different types of educational institutions. It's possible for a new university to be registered by any user, however only verified university representatives will be able to manage, reply in chat and make changes to a university page. Once the University registers its official representative, it has the right to block access for others to edit the information. Further control over the content will be carried out by the representative of the University. Registration with the Free-Apply.com catalog is free.
Other Universities on Free-Apply.com