Bachelor programs in Grenada
We found 1 university with 8 programs in Grenada.
About the Bachelor in Grenada
Can postgraduates become a City Manager holding a Bachelor's Degree? City managers, known as chief executives, responsibilities include implementing government policies and executing activities required by laws, rules and statutory regulations. Postgraduates can become a city manager holding a bachelor's degree, an advanced degree such as masters and relevant work experience are preferred by most cities. City managers need to hold a bachelor's degree to prepare them to carry out the tasks of the job; however, it is an advantage to hold a master's degree along with relevant work experience.
Where to obtain a Bachelor program in Grenada
The most popular student cities in Grenada.
Grenada – Bachelor programs statistics
Free-Apply.com provides information about 8 programs at 1 university in Grenada. Furthermore, you can choose one of 8 Bachelor programs at 1 university, 8 Master programs at 1 university, and 7 PhD programs at 1 university.
Grenada – What Bachelor program to study?
The most popular Bachelor disciplines in Grenada.
The largest cities offering Bachelor programs in Grenada
Higher education statistics of the largest cities in Grenada.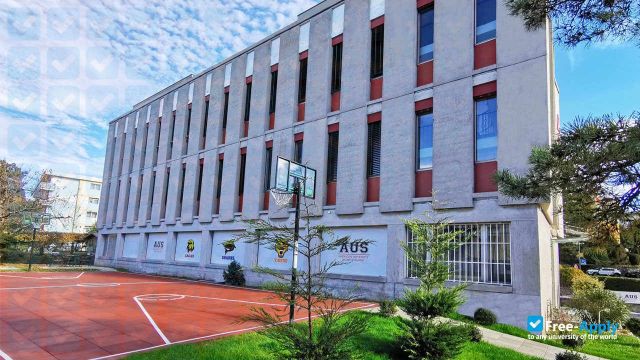 Promoted
Study at the American University in Switzerland. Earn 2 degrees. Kick-start your career.