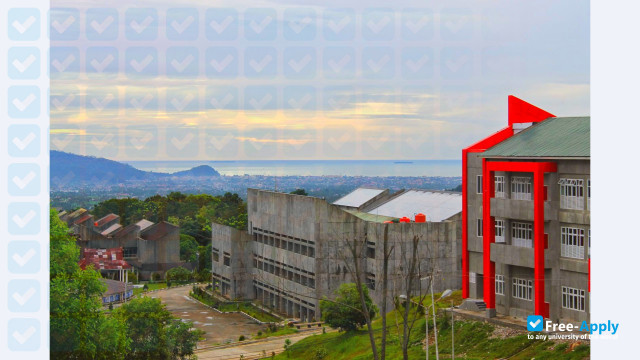 Wide range of departments
High scientific degree
International exchange programs
UNAND is the oldest university outside of Java Island, and the fourth oldest university in Indonesia. This university was established in 1956 following the Decree of Minister of Education and Culture No. 80016/Kab; 23 December 1955. UNAND was officially launched at 13 September 1956 by four of its founding fathers together with the Dr. stMohammad Hatta, Indonesia's 1Vice President, and the Minister of Education and Culture Bapak Sarino Mangoenpranoto. In its early years, UNAND had five faculties that were spread at different municipalities. Faculty of Agriculture in Payakumbuh, Faculty of Medicine and Faculty of Natural Science in Bukittinggi, Faculty of Law in Padang, and Faculty of Teaching and Education in Batusangkar. Then Faculty of Economics and Faculty of Animal Husbandry were established in the year 1961 and 1963, consecutively. Other faculties, i.e. Humanities, Engineering, Social and Politics, Pharmacy, Agricultural Technology, and Public Health have been established afterwards. In 1965, Faculty of Teaching and Education split from UNAND and has become Institute of Teaching and Education of Padang (IKIP) Padang.UNAND is now having 15 faculties and Postgraduate Program and is home for almost 25000 students. To date, UNAND has three campuses, i.e Campuss I in Padang covers the area of 500 ha (main campuss); campuss II in Payakumbuh for Animal Science and Economics; and campuss III in Dharmasraya for Agroecotechnology
Education programs
Accounting

Indonesian

Language of instructions

$1,100

Fee for international students

$1,100

Fee for domestic students
Indonesian

Language of instructions

$1,100

Fee for international students

$1,100

Fee for domestic students
Indonesian

Language of instructions

$1,100

Fee for international students

$1,100

Fee for domestic students
Applied Sciences and Professions

Indonesian

Language of instructions

$1,100

Fee for international students

$1,100

Fee for domestic students
Indonesian

Language of instructions

$1,100

Fee for international students

$1,100

Fee for domestic students
Indonesian

Language of instructions

$1,100

Fee for international students

$1,100

Fee for domestic students
Indonesian

Language of instructions

$1,100

Fee for international students

$1,100

Fee for domestic students
Building and Construction

Indonesian

Language of instructions

$1,100

Fee for international students

$1,100

Fee for domestic students
Indonesian

Language of instructions

$1,100

Fee for international students

$1,100

Fee for domestic students
Indonesian

Language of instructions

$1,100

Fee for international students

$1,100

Fee for domestic students
Indonesian

Language of instructions

$1,100

Fee for international students

$1,100

Fee for domestic students
Indonesian

Language of instructions

$1,100

Fee for international students

$1,100

Fee for domestic students
Indonesian

Language of instructions

$1,100

Fee for international students

$1,100

Fee for domestic students
Indonesian

Language of instructions

$1,100

Fee for international students

$1,100

Fee for domestic students
Indonesian

Language of instructions

$1,100

Fee for international students

$1,100

Fee for domestic students

Indonesian

Language of instructions

$1,100

Fee for international students

$1,100

Fee for domestic students
Indonesian

Language of instructions

$1,100

Fee for international students

$1,100

Fee for domestic students
Indonesian

Language of instructions

$1,100

Fee for international students

$1,100

Fee for domestic students
Indonesian

Language of instructions

$1,100

Fee for international students

$1,100

Fee for domestic students
Indonesian

Language of instructions

$1,100

Fee for international students

$1,100

Fee for domestic students
Indonesian

Language of instructions

$1,100

Fee for international students

$1,100

Fee for domestic students
Indonesian

Language of instructions

$1,100

Fee for international students

$1,100

Fee for domestic students
Indonesian

Language of instructions

$1,100

Fee for international students

$1,100

Fee for domestic students
Indonesian

Language of instructions

$1,100

Fee for international students

$1,100

Fee for domestic students
Indonesian

Language of instructions

$1,100

Fee for international students

$1,100

Fee for domestic students
Indonesian

Language of instructions

$1,100

Fee for international students

$1,100

Fee for domestic students
Indonesian

Language of instructions

$1,100

Fee for international students

$1,100

Fee for domestic students
Indonesian

Language of instructions

$1,100

Fee for international students

$1,100

Fee for domestic students
Indonesian

Language of instructions

$1,100

Fee for international students

$1,100

Fee for domestic students
Indonesian

Language of instructions

$1,100

Fee for international students

$1,100

Fee for domestic students
Indonesian

Language of instructions

$1,100

Fee for international students

$1,100

Fee for domestic students
Indonesian

Language of instructions

$1,100

Fee for international students

$1,100

Fee for domestic students
Indonesian

Language of instructions

$1,100

Fee for international students

$1,100

Fee for domestic students
Indonesian

Language of instructions

$1,100

Fee for international students

$1,100

Fee for domestic students
Indonesian

Language of instructions

$1,100

Fee for international students

$1,100

Fee for domestic students
Indonesian

Language of instructions

$1,100

Fee for international students

$1,100

Fee for domestic students
How to apply to the university
Complete admissions tasks
To apply to Universitas Andalas follow these steps. To get more information about the university and the admissions process, you can use the live chat to contact a university representative.
Required documents for admission
When applying for admission to Universitas Andalas in Indonesia you should prepare all required documents. Request a list of necessary documents directly from a university, as it may vary for different countries. Using our live chat, you can also ask for sample documents.
Declaration for financial support

Health and Life Insurance

Local Language Certificate

Online Application form

IELTS Certificate

Motivation Letter

Application fee

Letters of reccomendation (MA, PhD)

Passport

Student visa

Proof of fee payment

TOEFL Certificate
Why people choose this university
Wide range of departments
High scientific degree
International exchange programs
Contacts
Universitas Andalas
Jl. Universitas Andalas, Limau Manis, Pauh, Kota Padang, Sumatera Barat 25163
Padang
Indonesia

Free Apply is not responsible for the content of this page. Through the Site, Free Apply provides an online catalog which you can use to find different types of educational institutions. It's possible for a new university to be registered by any user, however only verified university representatives will be able to manage, reply in chat and make changes to a university page. Once the University registers its official representative, it has the right to block access for others to edit the information. Further control over the content will be carried out by the representative of the University. Registration with the Free-Apply.com catalog is free.
Other Universities on Free-Apply.com