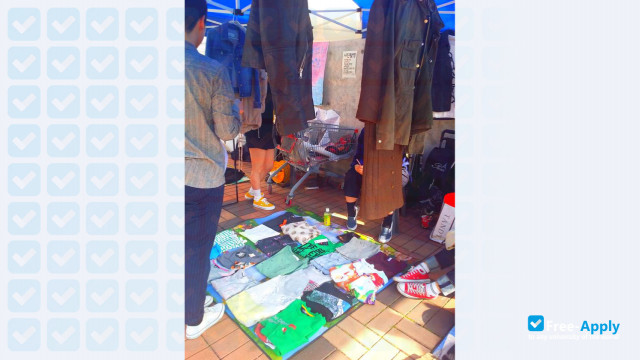 Practicing teaching staff
A popular university
Specialized university
Korea National University of Arts (K-Arts) has served as home to prominent Korean artists inspiring their creativity. It has also been fulfilling its mission of fostering and aspiring young artists blessed with great passion and potentials. Despite its short history, K-Arts has accomplished remarkable achievements, demonstrating great enthusiasm based on its conviction in the importance of art education. Creating such a university is like planting the seed of a magnificent tree that will take firm root to nourish the world. K-Arts will nurture an optimum educational environment in which professors teach with unparalleled capabilities and passion and students exhibit their potential to the full. By doing so, K-Arts will create a fertile breeding ground tailored to the needs of each individual student, thereby helping each of them realize their goals and ideals as internationally recognized professional artists. An equally significant mandate of this institution is to provide students with chances to better appreciate the public benefits of the arts by expanding bilateral exchanges with prestigious universities across the world and encouraging them to participate in global volunteer programs. These programs will help our student stand tall in the international arena
Education programs
Animations

Korean

Language of instructions

$1,780

Fee for international students

$1,780

Fee for domestic students
Korean

Language of instructions

$1,780

Fee for international students

$1,780

Fee for domestic students
Korean

Language of instructions

$1,780

Fee for international students

$1,780

Fee for domestic students
How to apply to the university
Complete admissions tasks
To apply to Korea National University of Arts follow these steps. To get more information about the university and the admissions process, you can use the live chat to contact a university representative.
Required documents for admission
When applying for admission to Korea National University of Arts in South Korea you should prepare all required documents. Request a list of necessary documents directly from a university, as it may vary for different countries. Using our live chat, you can also ask for sample documents.
Health and Life Insurance

Family Details

Student visa

Online Application form

Application fee

Research proposal outline (MA, PhD)

Certificate of family relations

IELTS Certificate

TOEFL Certificate

Declaration for financial support

Photographs

Letters of reccomendation (MA, PhD)

Passport

Proof of fee payment

Birth Certificate
Why people choose this university
Practicing teaching staff
A popular university
Specialized university
Contacts
Korea National University of Arts
146-37, Hwarang-ro 32-gil, Seongbuk-gu
Seoul 02789
South Korea

Free Apply is not responsible for the content of this page. Through the Site, Free Apply provides an online catalog which you can use to find different types of educational institutions. It's possible for a new university to be registered by any user, however only verified university representatives will be able to manage, reply in chat and make changes to a university page. Once the University registers its official representative, it has the right to block access for others to edit the information. Further control over the content will be carried out by the representative of the University. Registration with the Free-Apply.com catalog is free.
Other Universities on Free-Apply.com