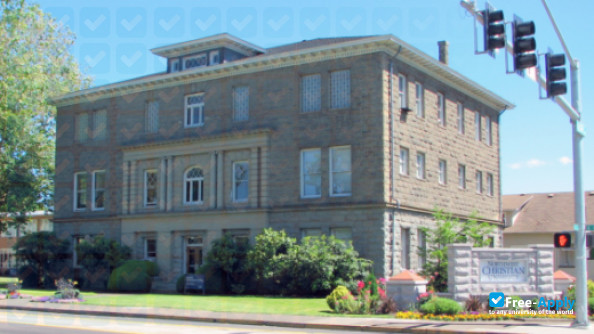 Economically developed country
Located in a promising city
Attractive tuition fees
NCU is a University that fosters wisdom, faith, and service through excellent academic programs within a Christ-centered community. NCU aspires to be a University characterized by its commitment to equip students to discover and answer God's call in their lives. NCU achieves this vision through academic excellence and faithful stewardship in a Christ-centered community that develops purposeful graduates. NCU takes seriously its history and calling to deliver excellent academic programs within a distinctively Christian learning environment. Faculty and students engage in research and academic dialogue from a faith-based perspective and with a confessional commitment to the authority of the Bible as Holy Scripture
Education programs
Accounting

English

Language of instructions

$27,270

Fee for international students

$27,270

Fee for domestic students
English

Language of instructions

$27,270

Fee for international students

$27,270

Fee for domestic students
English

Language of instructions

$27,270

Fee for international students

$27,270

Fee for domestic students
English

Language of instructions

$27,270

Fee for international students

$27,270

Fee for domestic students
English

Language of instructions

$27,270

Fee for international students

$27,270

Fee for domestic students
English

Language of instructions

$27,270

Fee for international students

$27,270

Fee for domestic students
English

Language of instructions

$27,270

Fee for international students

$27,270

Fee for domestic students
English

Language of instructions

$27,270

Fee for international students

$27,270

Fee for domestic students
English

Language of instructions

$27,270

Fee for international students

$27,270

Fee for domestic students
English

Language of instructions

$27,270

Fee for international students

$27,270

Fee for domestic students
English

Language of instructions

$27,270

Fee for international students

$27,270

Fee for domestic students
English

Language of instructions

$27,270

Fee for international students

$27,270

Fee for domestic students
How to apply to the university
Complete admissions tasks
To apply to Northwest Christian University follow these steps. To get more information about the university and the admissions process, you can use the live chat to contact a university representative.
Required documents for admission
When applying for admission to Northwest Christian University in United States you should prepare all required documents. Request a list of necessary documents directly from a university, as it may vary for different countries. Using our live chat, you can also ask for sample documents.
Online Application form

Photographs

Declaration for financial support

Student visa

TOEFL Certificate

Research proposal outline (MA, PhD)

Application fee

Letters of reccomendation (for undergraduate)

Health and Life Insurance

Proof of fee payment

World Education Services evaluation

Letters of reccomendation (MA, PhD)

Passport

Motivation Letter

Family Details
Why people choose this university
Economically developed country
Located in a promising city
Attractive tuition fees
Contacts
Northwest Christian University
828 E. 11th Ave
Eugene OR 97401
United States

Free Apply is not responsible for the content of this page. Through the Site, Free Apply provides an online catalog which you can use to find different types of educational institutions. It's possible for a new university to be registered by any user, however only verified university representatives will be able to manage, reply in chat and make changes to a university page. Once the University registers its official representative, it has the right to block access for others to edit the information. Further control over the content will be carried out by the representative of the University. Registration with the Free-Apply.com catalog is free.
Other Universities on Free-Apply.com