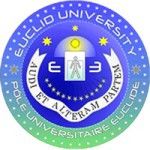 Euclid University
---
République Centrafricaine, Bangui

Founded in 2010

ID 1014000001
Our services are free of charge. Free Apply does not in any way own, manage, operate or control this university.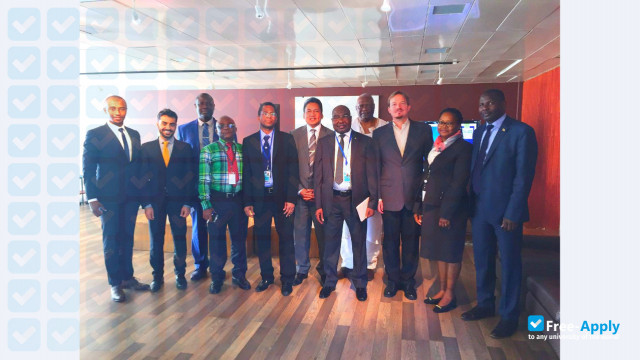 Université spécialisée
Système d'enseignement unique
Personnel enseignant professionnel
The foundations of EUCLID were laid in 2004 at the initiative of several universities and educational professionals under the auspices of the International Organization for Sustainable Development, a non-governmental organization. It can be said that the impetus to launch the project came from the visionary support of Ambassador Emmanuel Touaboy (of the Central African Republic in Washington) who facilitated the relationship with the University of Bangui. As a result, the "Pôle d'Extension Universitaire Euclide" was formally created as a joint extension and university consortium in 2005. The initial idea was to develop specialized distance programs in bioethics and sustainable development and to make these programs (with syllabi, coursepacks, web platform) available to the stakeholders who had created the Consortium. By the end of 2007, these outstanding programs had gained the interest of other universities and government agencies who desired to adopt or adapt them for their internal needs. In particular, several ministries of education and foreign affairs expressed interest in using "Euclid's" methods and programs to train their staff, and this synergy led to the formalization of the EUCLID intergovernmental university framework in 2008.
Programmes d'éducation
Droit et jurisprudence

Français

Langue des instructions

À temps plein

Mode d'étude

6 000 $US

Frais pour les étudiants internationaux

6 000 $US

Frais de scolarité pour les étudiants nationaux
How to apply to the university
Complete admissions tasks
To apply to Euclid University follow these steps. To get more information about the university and the admissions process, you can use the live chat to contact a university representative.
Required documents for admission
When applying for admission to Euclid University in République Centrafricaine you should prepare all required documents. Request a list of necessary documents directly from a university, as it may vary for different countries. Using our live chat, you can also ask for sample documents.
IELTS Certificate

TOEFL Certificate

Passport

Online Application form
Why people choose this university
Université spécialisée
Système d'enseignement unique
Personnel enseignant professionnel
Contacts
Euclid University
Bangui, Primature, 5th floor #519 (5eme etage),BP 157,Central African Republic
Bangui
République Centrafricaine

Free Apply is not responsible for the content of this page. Through the Site, Free Apply provides an online catalog which you can use to find different types of educational institutions. It's possible for a new university to be registered by any user, however only verified university representatives will be able to manage, reply in chat and make changes to a university page. Once the University registers its official representative, it has the right to block access for others to edit the information. Further control over the content will be carried out by the representative of the University. Registration with the Free-Apply.com catalog is free.