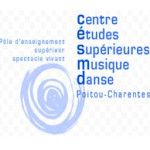 The Center for Graduate Studies in Music and Dance
---
France, Poitiers

Founded in 1993

ID 1025000168
Our services are free of charge. Free Apply does not in any way own, manage, operate or control this university.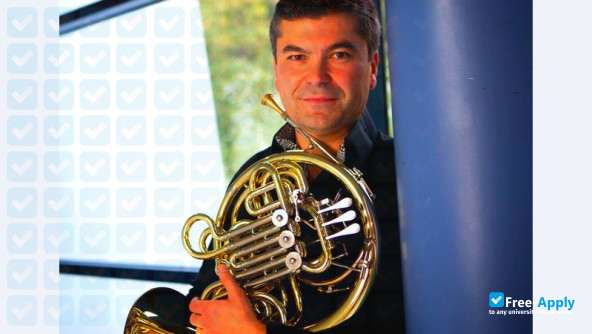 Éducation de haute qualité
Université spécialisée
The CESMD in Poitou-Charentes is one of the top performing arts centers in France. Inscribed in the European scheme "License - Master - Doctorate" (LMD), he offers the following courses: A training as a performer leading to the DNSPM (professional national diploma of professional musician) and the degree of musicology of the University of Poitiers. A pedagogical artist training leading to the DE (state diploma) of music teacher. Since 2012, the CESMD of Poitou-Charentes is empowered to put in place the validation of prior learning - VAE - for the state diploma of music teacher. Since 2013, a partnership with the University of Poitiers and the Abbaye aux Dames de Saintes has led to the creation of a master's degree in music: research and ensemble practices in early music.
Programmes d'éducation
Arts

Français

Langue des instructions

À temps plein

Mode d'étude

589 $US

Frais pour les étudiants internationaux

589 $US

Frais de scolarité pour les étudiants nationaux
How to apply to the university
Complete admissions tasks
To apply to The Center for Graduate Studies in Music and Dance follow these steps. To get more information about the university and the admissions process, you can use the live chat to contact a university representative.
Required documents for admission
When applying for admission to The Center for Graduate Studies in Music and Dance in France you should prepare all required documents. Request a list of necessary documents directly from a university, as it may vary for different countries. Using our live chat, you can also ask for sample documents.
Proof of fee payment

Declaration for financial support

Health and Life Insurance

Motivation Letter

Supervisor Agreement Form (PhD)

Local Language Certificate

Passport

Research proposal outline (MA, PhD)

Photographs

Resume/CV (graduate, postgraduate)

Online Application form

Student visa
Why people choose this university
Éducation de haute qualité
Université spécialisée
Contacts
The Center for Graduate Studies in Music and Dance
10 rue de la tête noire BP-30015
Poitiers 86001
France

Free Apply is not responsible for the content of this page. Through the Site, Free Apply provides an online catalog which you can use to find different types of educational institutions. It's possible for a new university to be registered by any user, however only verified university representatives will be able to manage, reply in chat and make changes to a university page. Once the University registers its official representative, it has the right to block access for others to edit the information. Further control over the content will be carried out by the representative of the University. Registration with the Free-Apply.com catalog is free.
Other Universities on Free-Apply.com