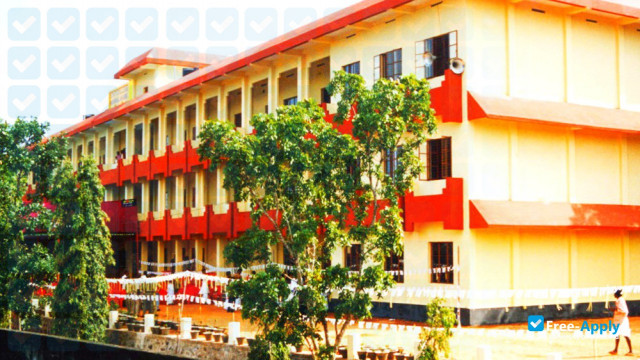 Communication avec des locuteurs natifs
Frais de frais de scolarité attrayants
Une université populaire
Join our institution for a better future. Obtain admission in any of our programmes of your choice. We have the unique feature that all classes are equipped with ICT tools and equipment and classes are engaged accordingly. "Wealth without work; Knowledge without character; science without humanity; religion without sacrifice; and politics without principle will lead to sinful acts disturbing peace and happiness" Mahatma Gandhi. To study law and yet behave lawlessly, to study civics and remain without social sense, to study the sciences and fail to imbibe a scientific outlook and temper-these are a travesty of education. The college seeks to impart a sound and complete education in both science and humanities. The Vision of the college is to impart higher education to all, especially the less privileged sections of the society and to create in students an integrated vision of education and of life
Programmes d'éducation
Chimie

Anglais

Langue des instructions

À temps plein

Mode d'étude

150 $US

Frais pour les étudiants internationaux

150 $US

Frais de scolarité pour les étudiants nationaux
Anglais

Langue des instructions

À temps plein

Mode d'étude

150 $US

Frais pour les étudiants internationaux

150 $US

Frais de scolarité pour les étudiants nationaux
Anglais

Langue des instructions

À temps plein

Mode d'étude

150 $US

Frais pour les étudiants internationaux

150 $US

Frais de scolarité pour les étudiants nationaux
Anglais

Langue des instructions

À temps plein

Mode d'étude

150 $US

Frais pour les étudiants internationaux

150 $US

Frais de scolarité pour les étudiants nationaux
Anglais

Langue des instructions

À temps plein

Mode d'étude

150 $US

Frais pour les étudiants internationaux

150 $US

Frais de scolarité pour les étudiants nationaux
Anglais

Langue des instructions

À temps plein

Mode d'étude

150 $US

Frais pour les étudiants internationaux

150 $US

Frais de scolarité pour les étudiants nationaux
Anglais

Langue des instructions

À temps plein

Mode d'étude

150 $US

Frais pour les étudiants internationaux

150 $US

Frais de scolarité pour les étudiants nationaux
How to apply to the university
Complete admissions tasks
To apply to Government College Manimalakkunnu follow these steps. To get more information about the university and the admissions process, you can use the live chat to contact a university representative.
Required documents for admission
When applying for admission to Government College Manimalakkunnu in Inde you should prepare all required documents. Request a list of necessary documents directly from a university, as it may vary for different countries. Using our live chat, you can also ask for sample documents.
Health and Life Insurance

Photographs

Proof of fee payment

Medical Certificate

Application fee

Birth Certificate

Student visa

Online Application form

TOEFL Certificate

Declaration for financial support

Passport

Scanned copy of signature

IELTS Certificate

Family Details
Why people choose this university
Communication avec des locuteurs natifs
Frais de frais de scolarité attrayants
Une université populaire
Contacts
Government College Manimalakkunnu
Nadappuram Bye Pass Road, Koothattukulam, Manimalakunnu, Ernakulam, Kerala 686662,
Lombron
Inde

Free Apply is not responsible for the content of this page. Through the Site, Free Apply provides an online catalog which you can use to find different types of educational institutions. It's possible for a new university to be registered by any user, however only verified university representatives will be able to manage, reply in chat and make changes to a university page. Once the University registers its official representative, it has the right to block access for others to edit the information. Further control over the content will be carried out by the representative of the University. Registration with the Free-Apply.com catalog is free.
Other Universities on Free-Apply.com