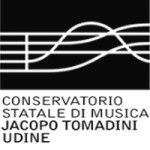 State Music Conservatory J Tomadini Udine
---
Italie, Udine

Founded in 1826

ID 1038000052
Our services are free of charge. Free Apply does not in any way own, manage, operate or control this university.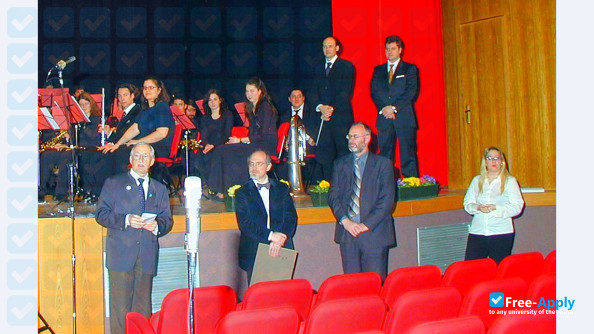 Université spécialisée
Communication avec des locuteurs natifs
Pays développé économiquement
The opening of the first public music school in Udine goes back to 1826: a new association called the "Udine Philharmonic-Dramatic Association" brings together -since then-, along with the most important members of the local aristocratic families, the citizens who love music and theater. The first location was by the premises above the City Loggia where, in addition to a hall for entertainments and a stage, five rooms for the various activities of the Society, particularly for teaching, are obtained. During the first three years, the authorities are unable to start the music lessons, and the only activity carried out by the association is to organize philharmonic and amateur-actors entertainments; in 1830 it was decided to change the name of the association from "Udine Philharmonic-Dramatic Association" into "Institute", pointing therefore out the basis and the primary purpose of the association, which remained that of music education. In 1831, after regular competition, the following teachers have finally been nominated: a music instructor (singing teacher), Giuseppe Magagnini Marche (Montecarotto, 1802-1885), and a professor of violin, the Friulian Giacomo De Sabbata (Cividale, 1800 - Udine, 1840). In this way, the regular lessons could finally begin, while the regular evening performances of musicians and actors were continuing.
Programmes d'éducation
Arts

Italien

Langue des instructions

À temps plein

Mode d'étude

1 639 $US

Frais pour les étudiants internationaux

1 639 $US

Frais de scolarité pour les étudiants nationaux
How to apply to the university
Complete admissions tasks
To apply to State Music Conservatory J Tomadini Udine follow these steps. To get more information about the university and the admissions process, you can use the live chat to contact a university representative.
Required documents for admission
When applying for admission to State Music Conservatory J Tomadini Udine in Italie you should prepare all required documents. Request a list of necessary documents directly from a university, as it may vary for different countries. Using our live chat, you can also ask for sample documents.
Family Details

Declaration for financial support

Application fee

Photographs

Online Application form

Passport

Local Language Certificate

Proof of fee payment

Student visa

Health and Life Insurance
Why people choose this university
Université spécialisée
Communication avec des locuteurs natifs
Pays développé économiquement
Contacts
State Music Conservatory J Tomadini Udine
Piazza I Maggio, 29
Udine 33100
Italie

Free Apply is not responsible for the content of this page. Through the Site, Free Apply provides an online catalog which you can use to find different types of educational institutions. It's possible for a new university to be registered by any user, however only verified university representatives will be able to manage, reply in chat and make changes to a university page. Once the University registers its official representative, it has the right to block access for others to edit the information. Further control over the content will be carried out by the representative of the University. Registration with the Free-Apply.com catalog is free.
Other Universities on Free-Apply.com