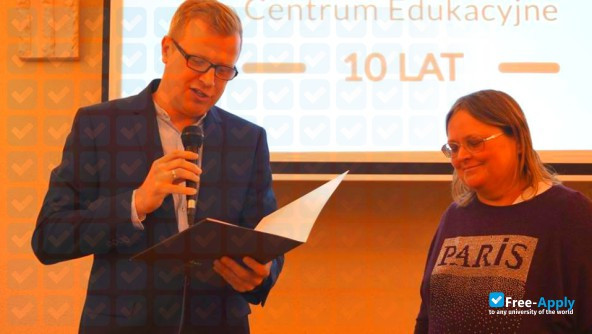 Université spécialisée
Large éventail de départements
Programmes d'échange internationaux
Originally, the University bears the name of the Biblical Theological Seminary, acting as the organizational unit of the Baptist church in Poland. In 2001, the school's location was translated into a Baroque-style building, located on the sand island, which housed classes, faculty members, a veneration hall and a hostel. Since 2006, he has been working under his real name and organizational unit of the Union Evangelicals in Poland. His first rector was Pastor Dr. Zygmunt Karel. The Evangelical Theological School is an interfaith college, friendly to all Christian denominations in Poland. In his program EWST offers in-depth studies in biblical languages, theology and pastoral work. We emphasize professionalism, modernity and an open, friendly atmosphere. Evangelical School of Theology (EST) in Wroclaw, Poland is an interdenominational school of theology that has been in existence since 1990 (when it began as Biblical Theological Seminary). EST is a non-public, accredited school operating under the decision of the Minister of Science and Higher Education in October 2006. The goal of EST is to strengthen the evangelical movement in Poland by equipping Christians for effective ministry. In this context, we seek to train and educate men and women who will serve their churches, fellowships and organizations who would like to have an influence for Christ in their neighborhoods, communities and cities.
Programmes d'éducation
Culture

Polonais

Langue des instructions

À temps plein

Mode d'étude

640 $US

Frais pour les étudiants internationaux

640 $US

Frais de scolarité pour les étudiants nationaux
How to apply to the university
Complete admissions tasks
To apply to Evangelical School of Theology in Wroclaw follow these steps. To get more information about the university and the admissions process, you can use the live chat to contact a university representative.
Required documents for admission
When applying for admission to Evangelical School of Theology in Wroclaw in Pologne you should prepare all required documents. Request a list of necessary documents directly from a university, as it may vary for different countries. Using our live chat, you can also ask for sample documents.
Family Details

Motivation Letter

Health and Life Insurance

Supervisor Agreement Form (PhD)

Application fee

Letters of reccomendation (MA, PhD)

Online Application form

Research proposal outline (MA, PhD)

Passport

Photographs

Declaration for financial support

Student visa

Medical Certificate

IELTS Certificate

TOEFL Certificate

Proof of fee payment
Why people choose this university
Université spécialisée
Large éventail de départements
Programmes d'échange internationaux
Contacts
Evangelical School of Theology in Wroclaw
Ul. Saint Jadwiga 12 Wroclaw
Vratislavie 50-266
Pologne

Free Apply is not responsible for the content of this page. Through the Site, Free Apply provides an online catalog which you can use to find different types of educational institutions. It's possible for a new university to be registered by any user, however only verified university representatives will be able to manage, reply in chat and make changes to a university page. Once the University registers its official representative, it has the right to block access for others to edit the information. Further control over the content will be carried out by the representative of the University. Registration with the Free-Apply.com catalog is free.
Other Universities on Free-Apply.com