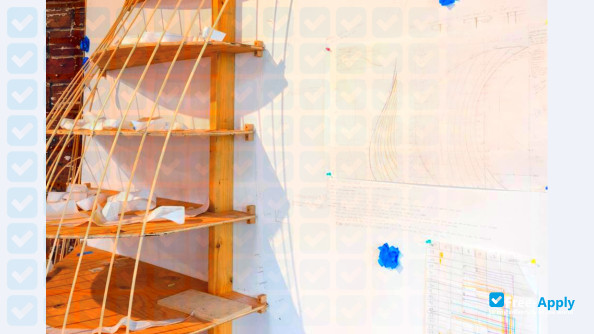 Programmes de demande
Professions très rémunérées
Campus moderne
Oregon College of Art and Craft (OCAC) is a private, non-profit college in Portland, Oregon, United States that grants degrees in Bachelor of Fine Arts, Master of Fine Arts, and certificates in book arts, ceramics, drawing and painting, fibers, metals, photography and wood. The college also offers an Artist-in-Residence program and provides continuing education in the arts to the local community. It was founded by Julia Christiansen Hoffman, a photographer, painter, sculptor, metal worker and weaver, out of her desire to foster the Arts and Crafts movement through classes and exhibitions
Programmes d'éducation
Architecture

Anglais

Langue des instructions

À temps plein

Mode d'étude

28 000 $US

Frais pour les étudiants internationaux

28 000 $US

Frais de scolarité pour les étudiants nationaux
Anglais

Langue des instructions

À temps plein

Mode d'étude

28 000 $US

Frais pour les étudiants internationaux

28 000 $US

Frais de scolarité pour les étudiants nationaux
Anglais

Langue des instructions

À temps plein

Mode d'étude

28 000 $US

Frais pour les étudiants internationaux

28 000 $US

Frais de scolarité pour les étudiants nationaux
Anglais

Langue des instructions

À temps plein

Mode d'étude

28 000 $US

Frais pour les étudiants internationaux

28 000 $US

Frais de scolarité pour les étudiants nationaux
How to apply to the university
Complete admissions tasks
To apply to Oregon College of Art & Craft follow these steps. To get more information about the university and the admissions process, you can use the live chat to contact a university representative.
Required documents for admission
When applying for admission to Oregon College of Art & Craft in États Unis you should prepare all required documents. Request a list of necessary documents directly from a university, as it may vary for different countries. Using our live chat, you can also ask for sample documents.
Online Application form

Family Details

Student visa

TOEFL Certificate

Research proposal outline (MA, PhD)

Health and Life Insurance

Motivation Letter

Letters of reccomendation (MA, PhD)

Proof of fee payment

Photographs

World Education Services evaluation

Passport

Application fee

Letters of reccomendation (for undergraduate)

Declaration for financial support
Why people choose this university
Programmes de demande
Professions très rémunérées
Campus moderne
Contacts
Oregon College of Art & Craft
8245 SW Barnes Rd
Portland OR 97225
États Unis

Free Apply is not responsible for the content of this page. Through the Site, Free Apply provides an online catalog which you can use to find different types of educational institutions. It's possible for a new university to be registered by any user, however only verified university representatives will be able to manage, reply in chat and make changes to a university page. Once the University registers its official representative, it has the right to block access for others to edit the information. Further control over the content will be carried out by the representative of the University. Registration with the Free-Apply.com catalog is free.
Other Universities on Free-Apply.com